Chemical Threat Detection for Safety and Security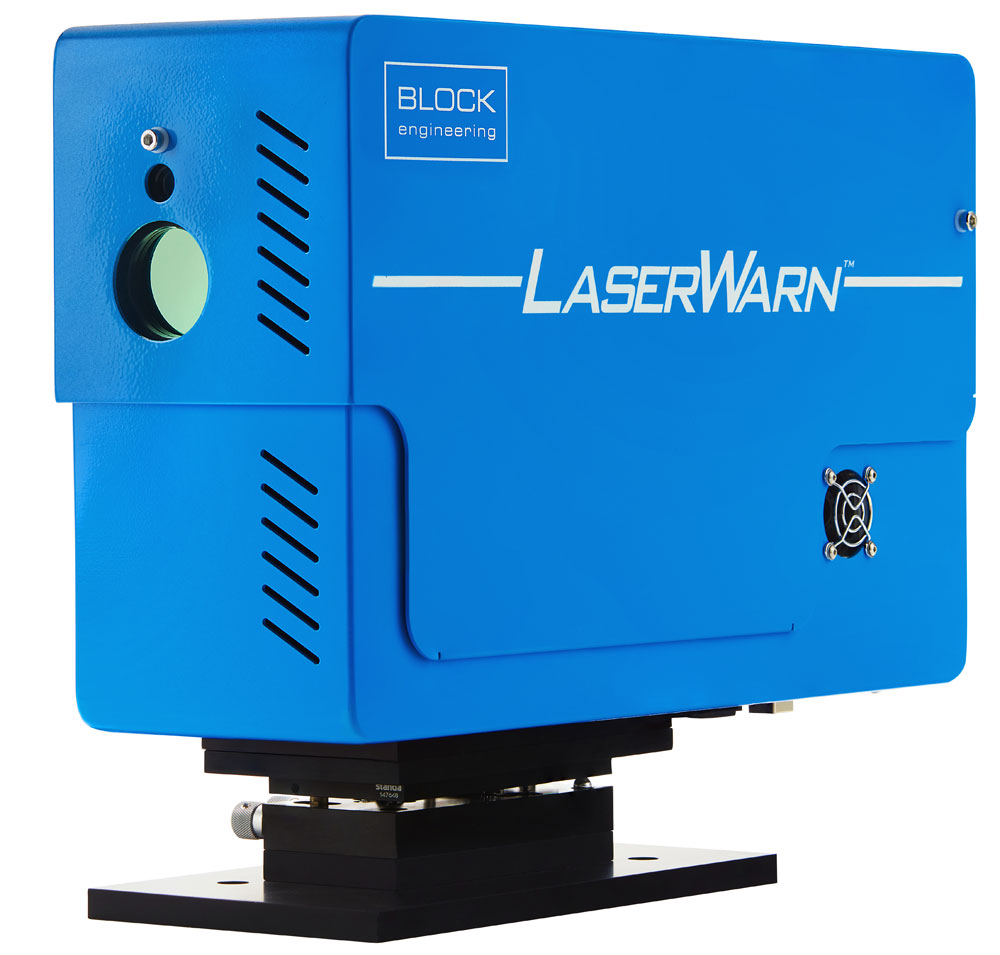 For decades, Block Engineering's products have been used to protect people and infrastructure from chemical threats. Block's new LaserWarn is an open-path, laser-based gas detection system that detects chemicals over wide areas. The system has received several awards for homeland security and environmental monitoring applications, including the prestigious MILIPOL Innovation Award.
The system is designed to protect transportation facilities, military bases, and other critical infrastructure sites from Chemical Warfare Agents (CWAs), Toxic Industrial Chemicals/Materials (TICs/TIMs) and other hazardous chemicals.
Using eye-safe infrared lasers, the system detects chemicals within seconds over hundreds of square meters. Software driven by AI machine learning algorithms allows the system to filter-out background interferants, and detect multiple occurring chemicals simultaneously.
LaserWarn is available in a ruggedized IP66-rated enclosure for outdoor or harsh environments, or a standard configuration for indoor or portable use. A facility that would normally require a network of point sensors can be covered with a single LaserWarn.
The Graphical User Interface of the system can be set to display simple green/red go/no-go indicators for operators – or it can display more detailed information, including real-time chemical tracking, for managers or commanders.
LaserWarn's chemical library can be customized and upgraded in response to emerging threats. The system easily interfaces with Common Operating Picture (COP) platforms to provide real-time situational awareness. By identifying exact chemical threats, commanders can respond rapidly.
If you would like to discuss how the LaserWarn can help with your application needs, please contact us.