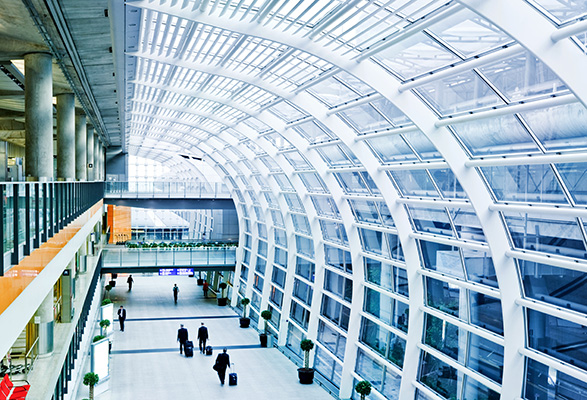 Block's LaserWarn chemical identification system is designed to protect airports from terrorist attacks and accidental or incidental releases of toxic chemical gases.
The LaserWarn's invisible infrared laser creates a chemical "trip wire" that allows for rapid (less than 4 seconds) standoff detection of chemical gas clouds over long distances. The system runs unattended 24/7, scans for multiple chemicals simultaneously, and communicates instantaneously with an airport's security monitoring interface.
The system's library is programmed to detect and identify chemical warfare agents, their precursors, and toxic industrial chemicals. Background, interferent, and masking chemicals are evaluated by the instrument and filtered out. The system allows for persistent surveillance with zero interference on flight operations, and is not affected by airplane exhaust streams.
The LaserWarn can be customized to each airport's unique requirements. The unit covers thousands of square meters, and requires no consumables. The chemical library is remotely or manually updateable to address new and emerging threats.
Designed for Use In:
Airport Concourses
Security Screening Areas
Baggage Claims
Package and Luggage Sorting Locations
Passenger Drop-Off and Pick-Up Sites
Executive and VIP Lounges
Please contact us to discuss your application needs, or visit our LaserWarn product page for technical information on our standoff chemical detection solutions.